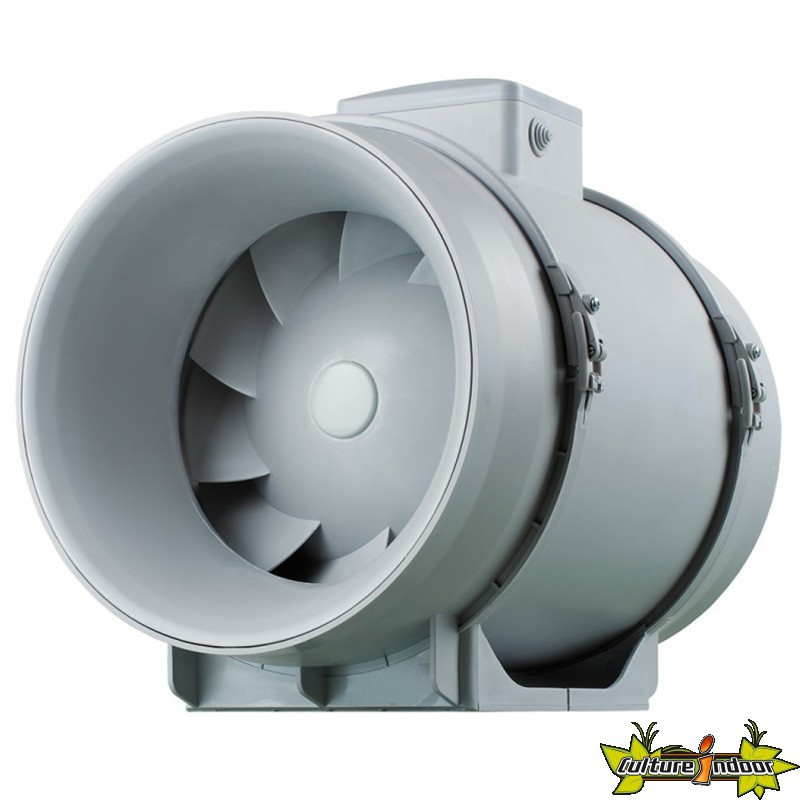 TT PRO 315M WINFLEX VENTILATOR EKSTRAKTOR
Çmim: 255 €
TT PRO 315M WINFLEX VENTILATOR EKSTRAKTOR
The TT PRO 315 mm – By WINFLEX VENTILATION.
This extractor or introducer will help regulate temperature and fresh air of the culture space.
The TT is a range of axial fans and centrifugal high performance. They are specifically designed for the supply and exhaust ventilation of premises requiring the flow of high pressure air. Fans are compatible with round air ducts Ø 100-315 mm.
Originally scheduled for ventilation of bathrooms and kitchens and other Damp also the ventilation of apartments, country houses, shops, cafes, etc … The TT range will fit perfectly in the room growing large.
TT PRO has a rotor-shaped hemisphere and specially profiled edges, which increase the circular velocity of the air flow and provide a pressure and a higher power compared to standard fans line.
The diffuser, specifically the rotor section and the steering fins divide the airflow at the outlet of the extractor so as to achieve the best combination of high performance, enhanced pressure and low noise level.
Ø I / O: 315 mm
Flows min / max: 1570m³ / h to 2050m³ / h