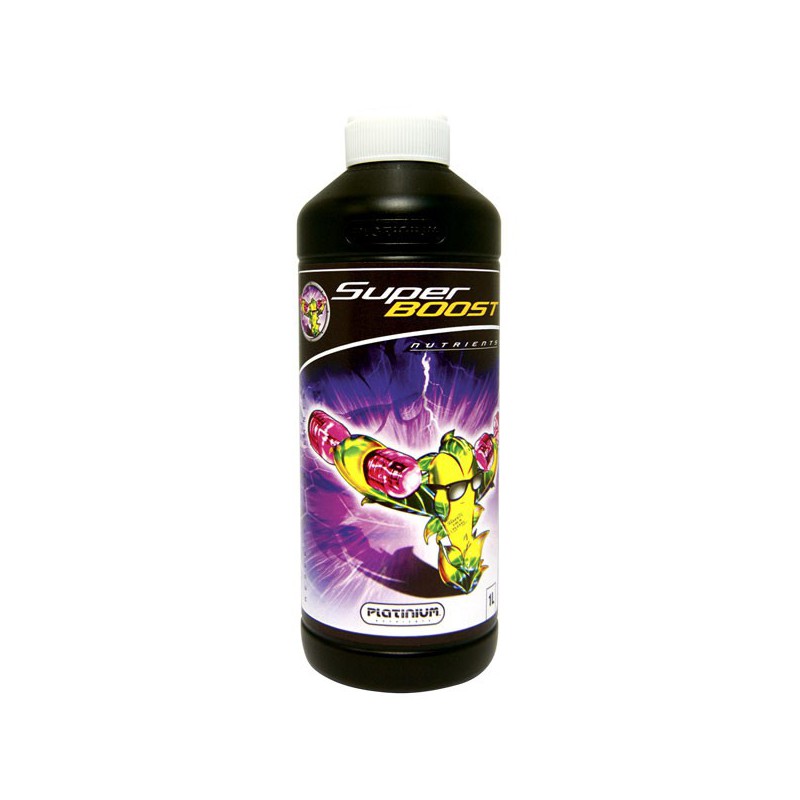 PLATINIUM SUPER BOOST PK 500ML
Çmim: 62 €
SuperBoost PK is a (bio) mineral stimulant made from certified organic inputs.
Powerful booster that guarantees a high yield. This stimulator is designed for the last 4 to 6 weeks of flowering . The sophisticated composition that superboost provides is very balanced for the needs of the plant.
It is therefore easily assimilated, and is intended for indoor and outdoor plants to accelerate growth and increase the size of buds for large, high-quality flowers in quantity. SuperBoost  PK accelerates the full flowering and the maturity of the harvest.
SuperBoost PK is a perfect combination of phosphorus and potassium concentrate, which contains molasses, carbohydrates, and amino acids from the extraction of sugar cane. We also find in its composition growth regulators, amino acids, vitamins and natural plant hormones.
SuperBoost PK will give you dense and compact flowers and fruits but also a magnification of the biomass of flowers and fruits.
SuperBoost PK also increases the weight of crops.
In addition to your flowering fertilizer.
Use :
1.5 mL / L for the last 3 weeks before rinsing, irrigation or spraying. Water 2 or 3 with clear water.
Composition:
Phosphorus = 2.1% Of which soluble phosphorus = 2.02%. Potassium = 20% Sulfuric anhydride = 14%.
Usable in organic farming in application of EC regulation n ° 834/2007.
SuperBoost PK  available in 30ml – 50ml – 500ml – 1L – 5L
Know how to plant without planting yourself!
Indoor Culture , the preferred choice of all growers for indoor growing.
Warning: H302: Harmful if swallowed.