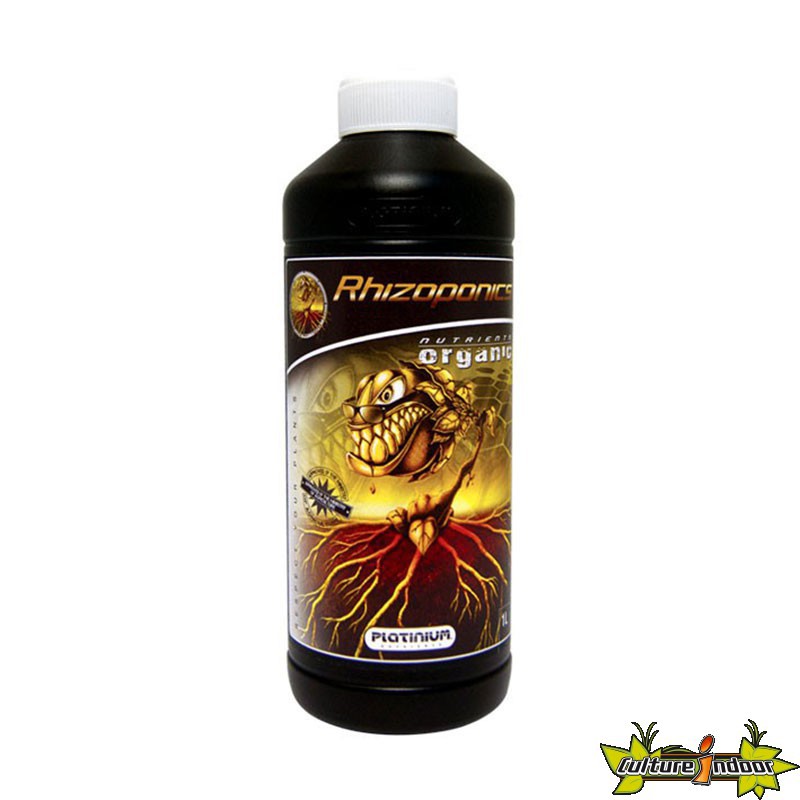 PLATINIUM RHIZOPONICS 1L
Çmim: 76 €
Rhizoponics: Stimulator of root growth
Rhizoponics of Platinium Nutrients , few would describe two actions to be effective. It will primarily serve as a stimulator root, the weight and volume of the root mass will increase from 25% to 70%. Then, Rhizoponics will increase the resistance of plants against the stresses of climate and agronomic. All for a harvest of quality and well-blended.
Characteristic of the action Rhizoponics
Stimulates the root development of your plants.
Improved resistance of crops to stress (climatic, agronomic, etc.).
Stimulates the production of specific enzymes of the lignification root.
Better management needs water.
Homogeneity and quality of the harvest.
Increases the weight and volume of roots from 25% to 70%.
Best cover of plants and of seedling emergence.
Optimization of the eciency of the nutritional elements.
How to use Rhizoponics?
Rhizoponics be used on any type of culture, the first week of growth until the 4th week of flowering depending on the plant.
Dosage: 0.2 ml/L 0.5 ml/L (irrigation water or rain water).
Composition of Rhizoponics
Product allowed in organic farming according to EC regulation N° 834/2007
Free of any classification toxicological
50% of dry matter
8% of sulphur Trioxide(SO3)
40% active ingredient, OSYR
pH : 3,7 ± 0,7 , with a base of lignosulfonates
Recommendations : shake Well before use. Store protected from cold and strong heat.
Keep out of reach of children. – Read the label before use. – Store away from food and drink including those for animals. – Keep only in the original container. – Do not eat, drink or smoke while handling the product. – Wear protective gloves/protective equipment eyes/face. – If swallowed : immediately call a POISON CENTER or doctor / physician. – In case of contact with skin : Wash with plenty of water. – In case of inhalation : Transport the person to the outside and to maintain in a position comfortable for breathing. – In case of contact with eyes : Rinse cautiously with water for several minutes. – Store at a temperature not exceeding 50°C. – Dispose of contents / container in accordance with national/local laws.