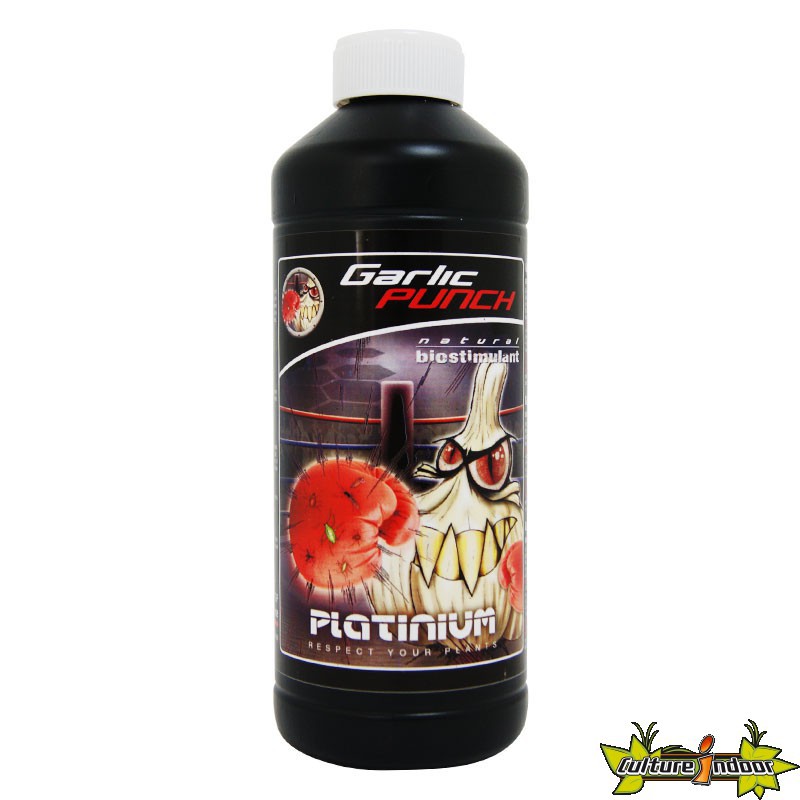 PLATINIUM GARLIC PUNCH 1L
Çmim: 19.99 €
How to use Garlic Punch
Garlic Punch can be use in spraying or watering.
– Shake well before use.
– Preparation to be sprayed directly on plants and the substrate. Without danger to the plants.
– First application at planting and then every 8 days.
– Advised from the start of the cultures, in regular intake until flowering or harvest.
Keep out of the reach of children and pets, and away from food and drinks. Keep in the original packaging in a ventilated place, protected from frost and strong heat. Dispose of the packaging waste sorting.
Composition of Garlic Punch
Water, garlic, and vinegar. Preparation obtained by fermentation.