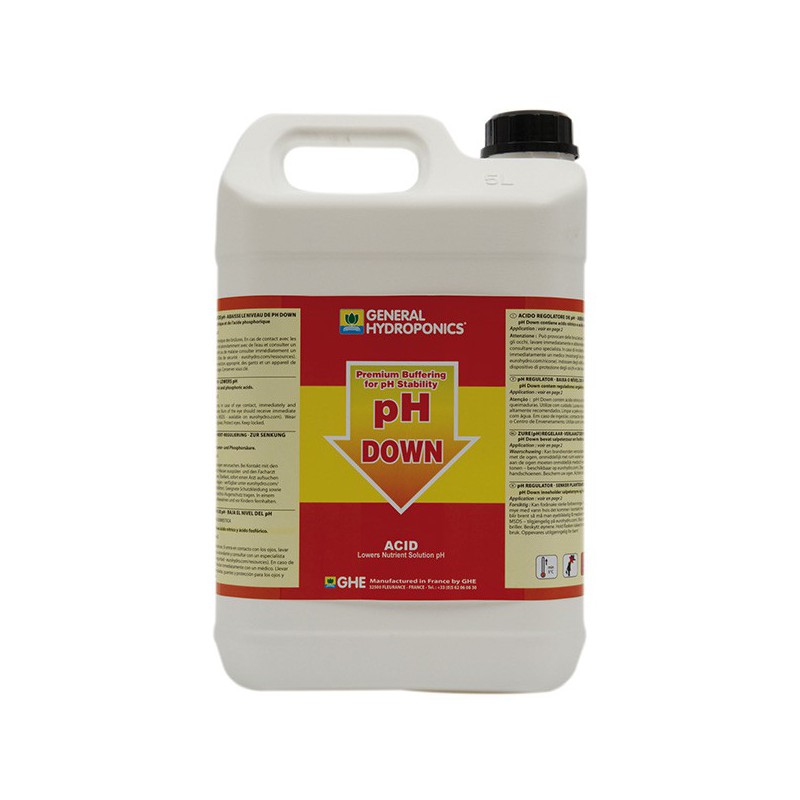 GHE PH MINUS 5L
Çmim: 56 €
GHE PH Minus është kiselinë e koncentrume për regullimin e PH të ujit. General Hydroponics PH Minus 5L.
Used during growth and flowering, PH DOwn GHE is a unique blend of acids and organic buffers that lower and stabilize the PH of your water.
In addition, it helps regulate the level of calcium, provides your plants with additional nutrients and can be used to clean your systems and pots.