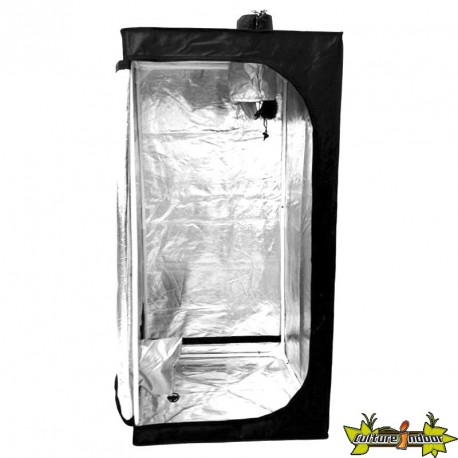 BLACK BOX ECO MYLAR 90X90X200
Çmim: 94 €
HERE's THE NEW BLACK BOX ECO 90x90x200cm
New design BlackBox Silver (for the connoisseurs).
And always the best quality/price ratio on the market !
Equivalent to all the current models on the market, this culture room Eco will allow you to start an indoor culture at a lower cost.
Easy mounting !
This product is an entry :
Coating Mylar
100% lightproof (100 % light-tight) on the inside as well as outside.
1 EXTRACTION ADJUSTABLE 150 mm ON THE ROOF
1 EXTRACTION ADJUSTABLE 150 mm ON THE HIGH side
1 INTRACTION REGLAGBLE 150 mm ON THE side of the BOTTOM
1 INTRACTION PASSIVE
2 SUSPENSION BARS
ANGLES PLASTIC RESISTANT
Mylar 70D
Dimensions : 90 x 90 x 200 cm
Delivered in cardboard box with its installation instructions
Easy installation : 6 minutes.